Quickstart
Are you a newbie when it comes to inventory management topics? Don't worry - we've got you covered! Follow along this simple example to grasp the basics of inventory counting with our web application - Cycle Count Manager. Let's get started!
Bob is running his clothing business and has two stores in New York - one in Manhattan and second in Brooklyn. Bob is working with Alice who supervises Manhattan store and Dave who supervises Brooklyn store. Both stores are connected to central digital system so Bob can see inventory levels across his stores in real-time.
As year-end is approaching, Bob decides to close both stores for a weekend to check if digital records of inventory line up with the real-life situation in his stores.
Building a team
Bob registers his Cycle Count Manager account and adds two stores.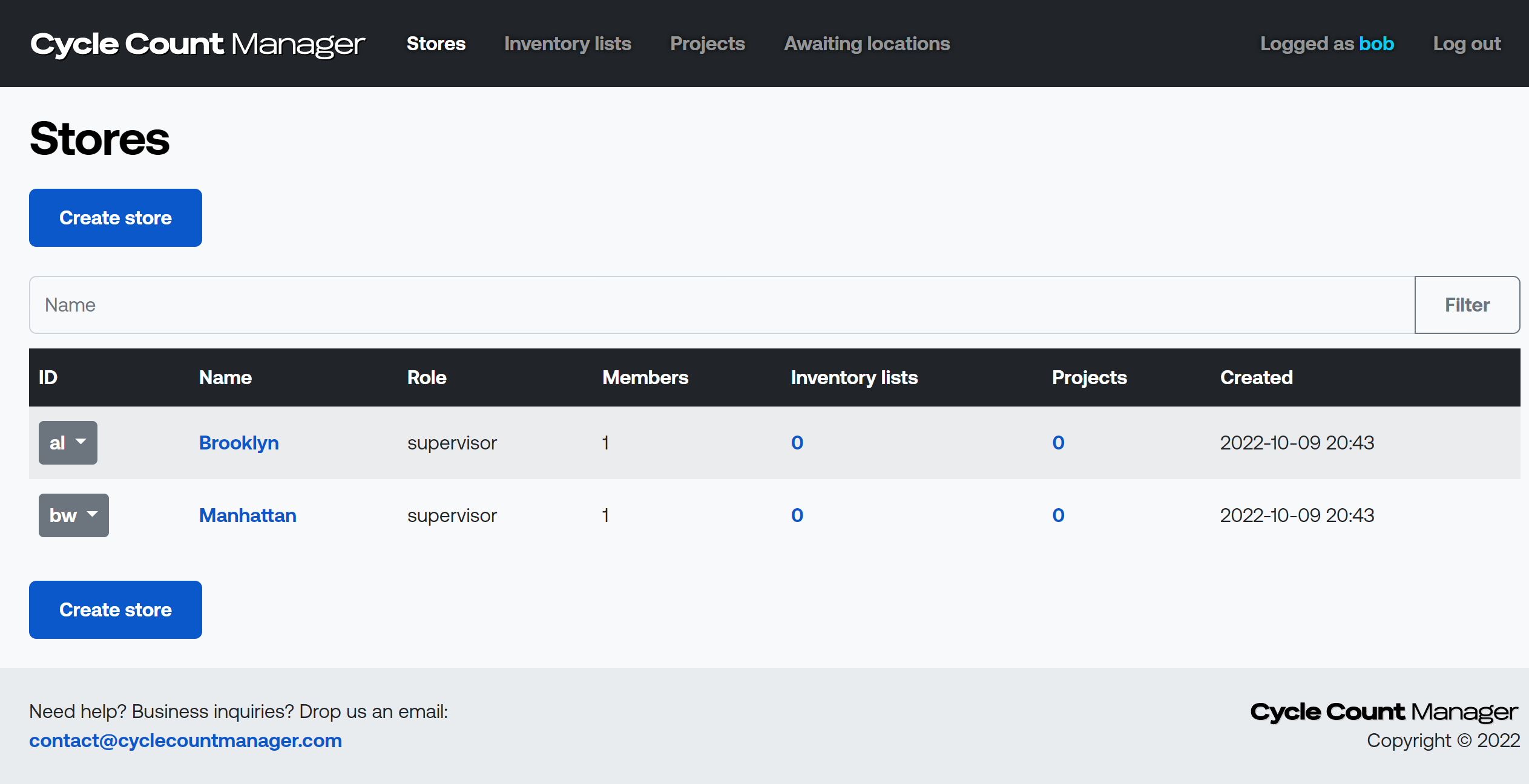 Next Bob asks Alice and Dave for their email addresses and invites them to the respective stores.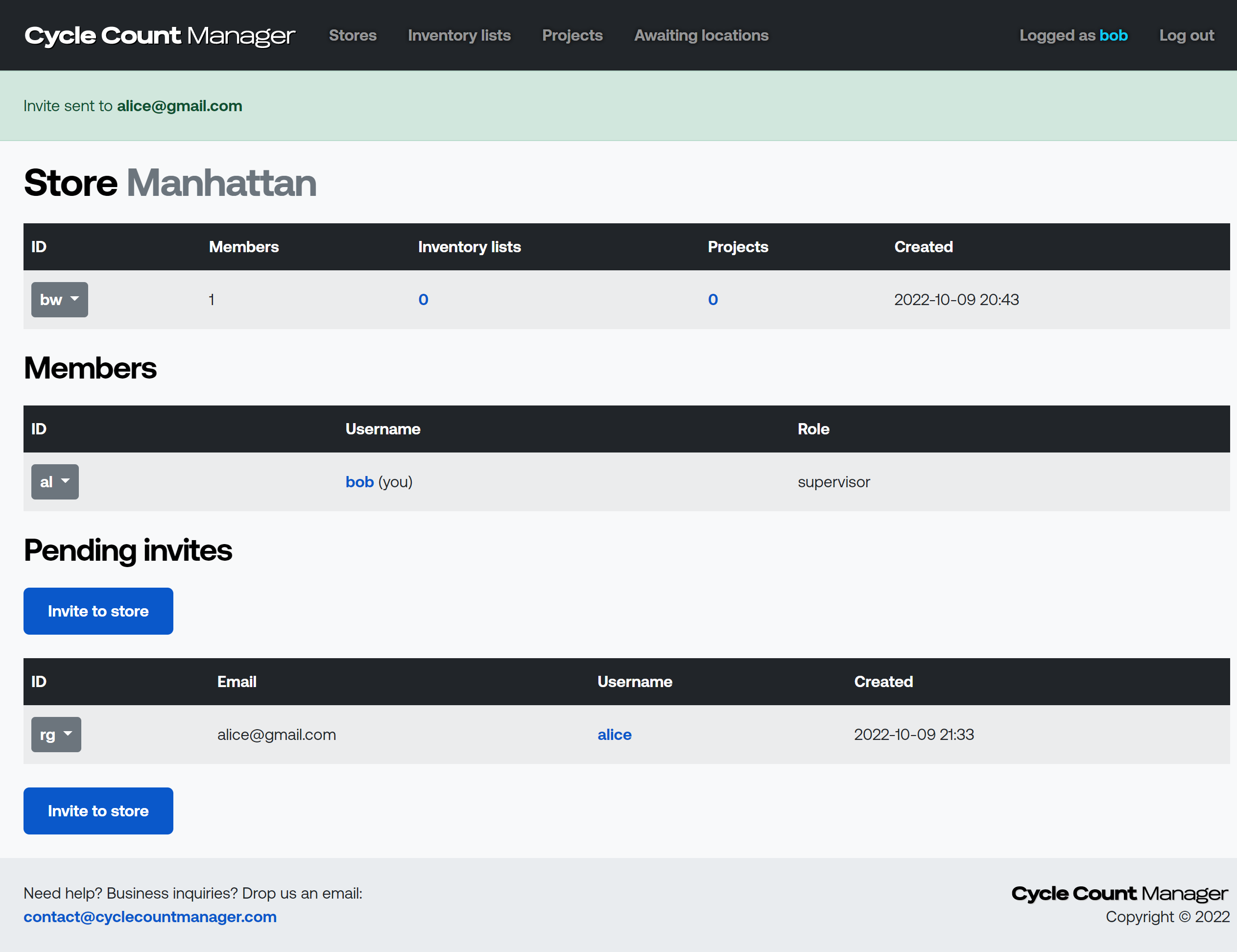 Alice and Dave will receive email invitations. Both should register their Cycle Count Manager accounts using emails Bob sent invites to. After Alice and Dave join their stores Bob sets their role to supervisor so they can perform final counts.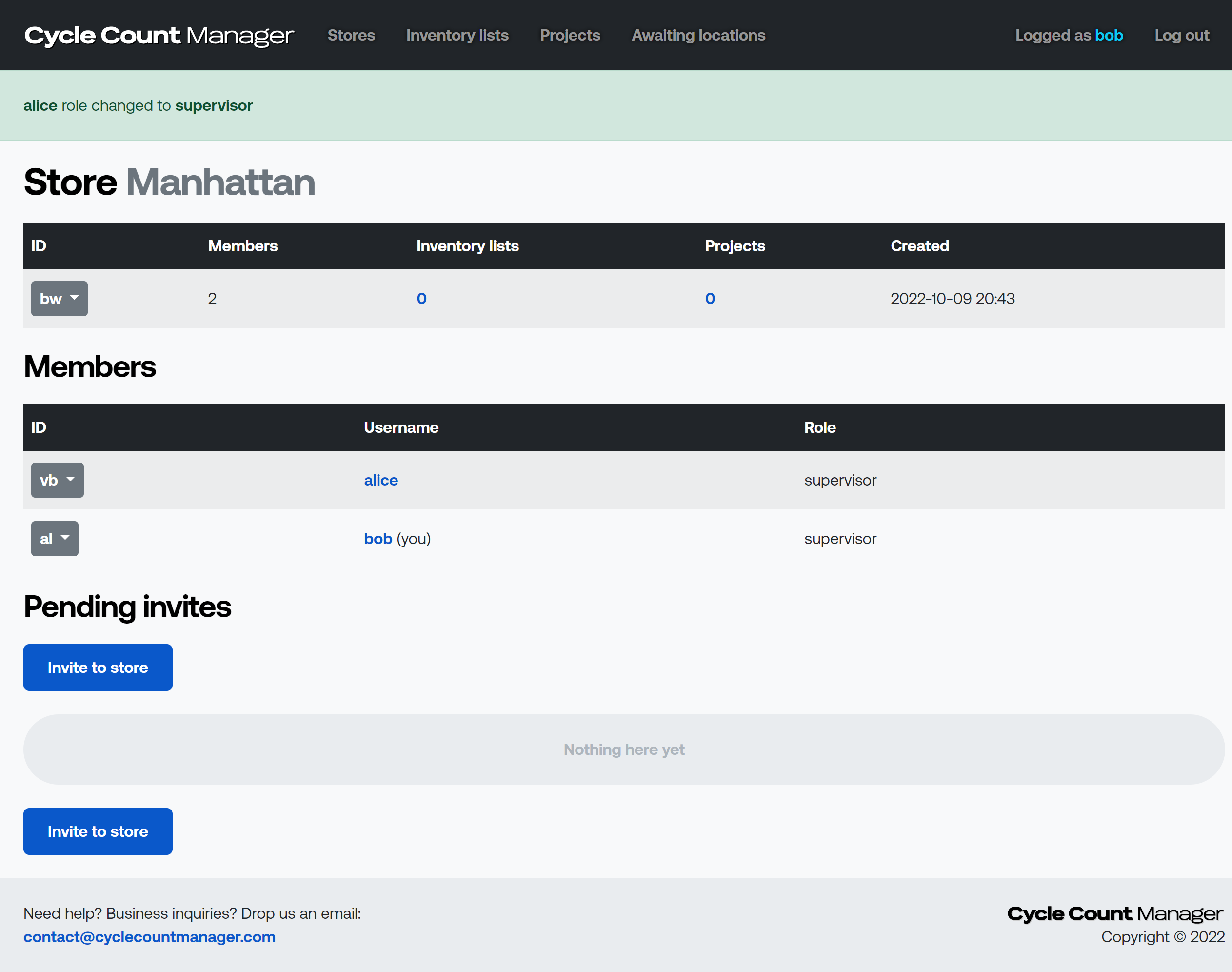 Preparing inventory lists
With both stores created and members set up it's time to create inventory lists with expected stock levels. Bob checks central digital system and finds out following state reported.
With this data, Bob creates inventory lists in Cycle Count Manager. Cycle Count Manager allows to create inventory lists using web interface or CSV file upload - Bob chooses the former way and creates two inventory lists - each for every store.

When adding items to inventory lists, Bob specifies location name, SKU code, inventory quantity and optionally human-friendly item name.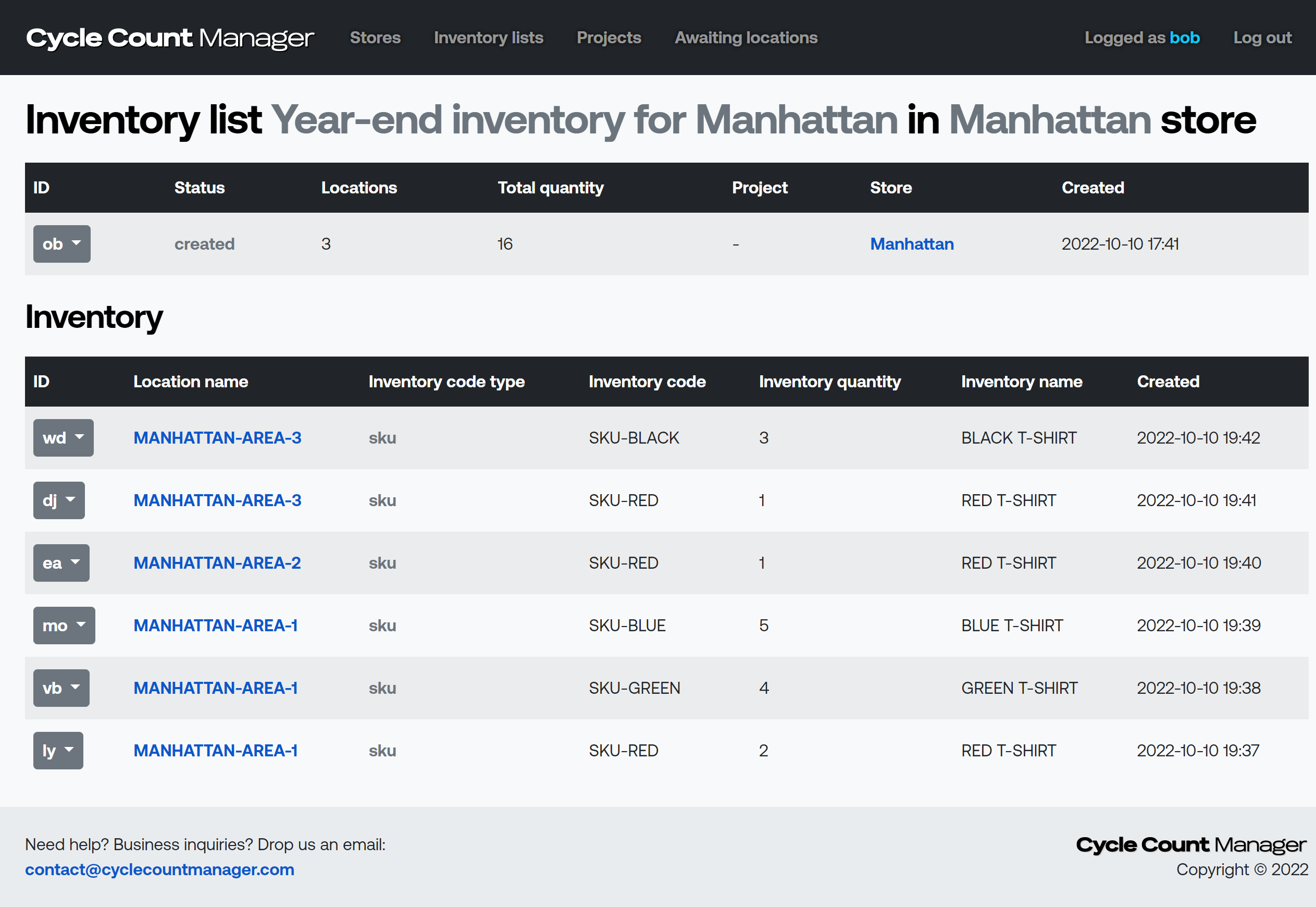 Starting count projects
With inventory lists in place it's time to create count projects. Bob creates two projects for each store.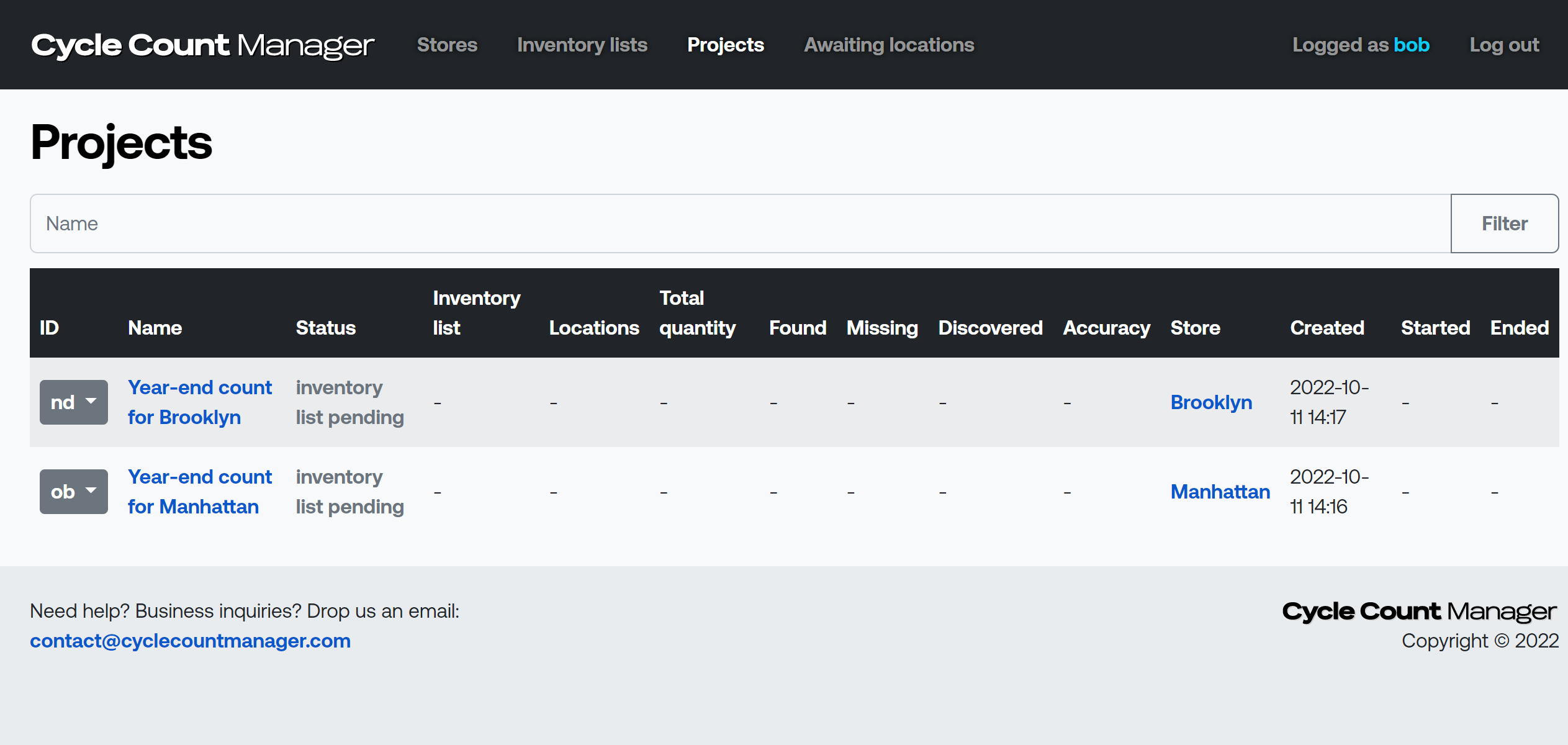 Next, he assigns proper inventory list to each project and starts both projects.
When the project is started Alice and Dave will see that there are some locations awaiting to be counted in their stores.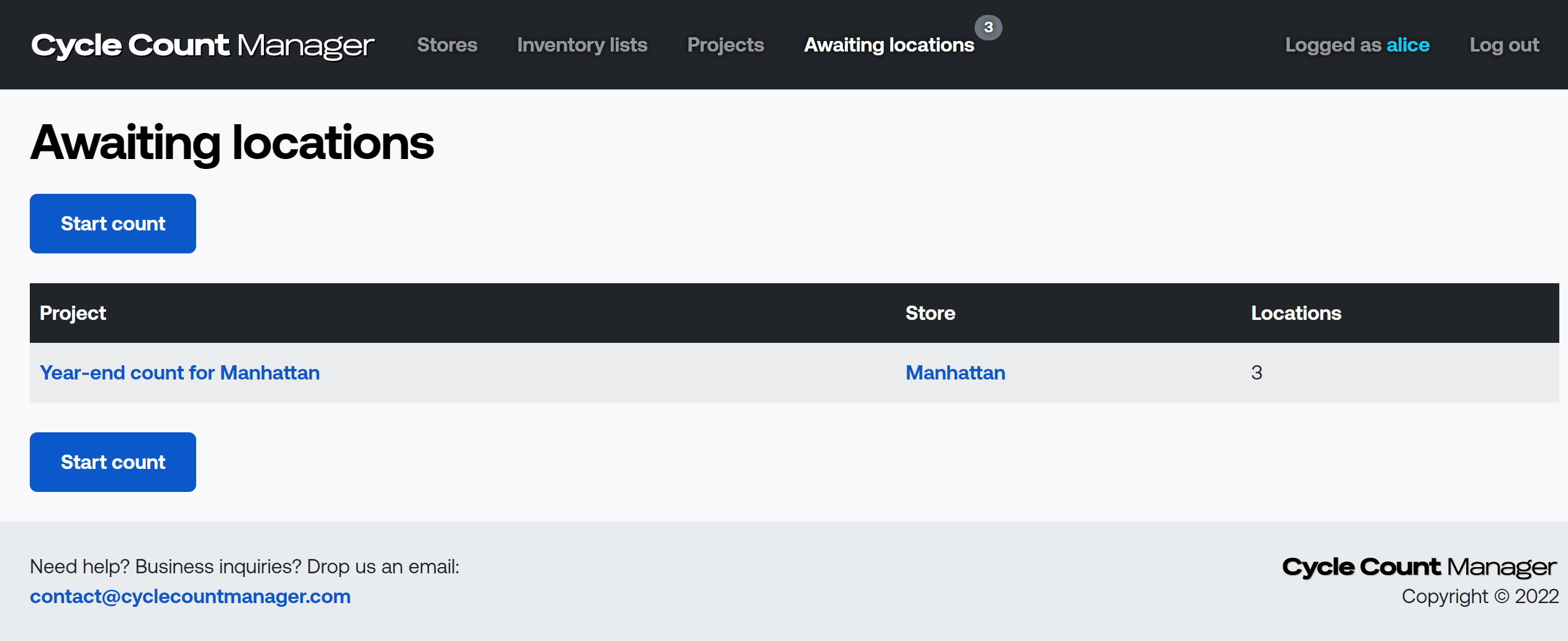 Counting locations
Now that projects are started, Alice and Dave can run manual counts of physical inventory (t-shirts) in stores. They can start count for each of project's locations.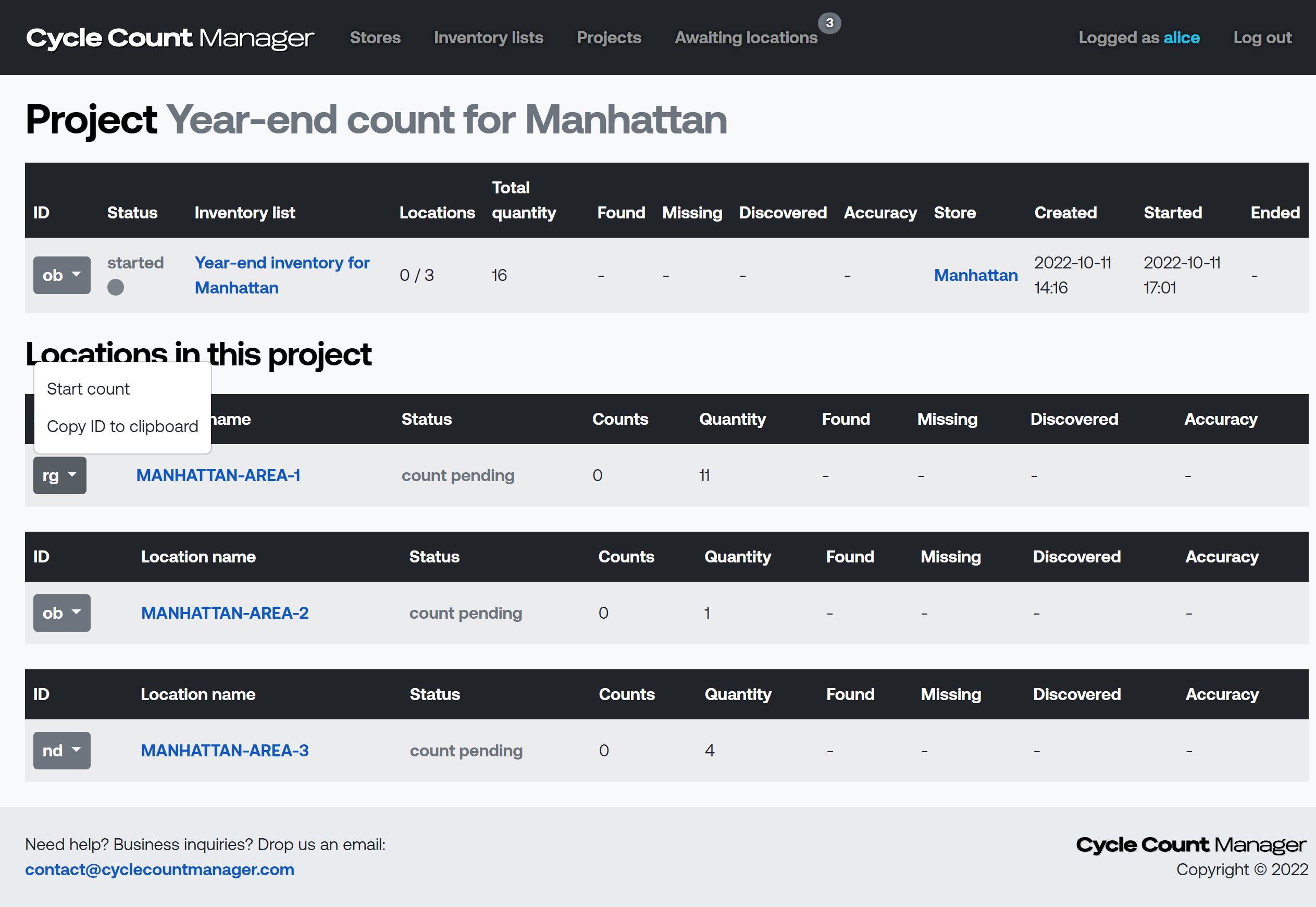 For instance Alice starts count for MANHATTAN-AREA-1 and goes to that location and scans each t-shirt found there using SKU code. When there are no items left to scan she finishes the count.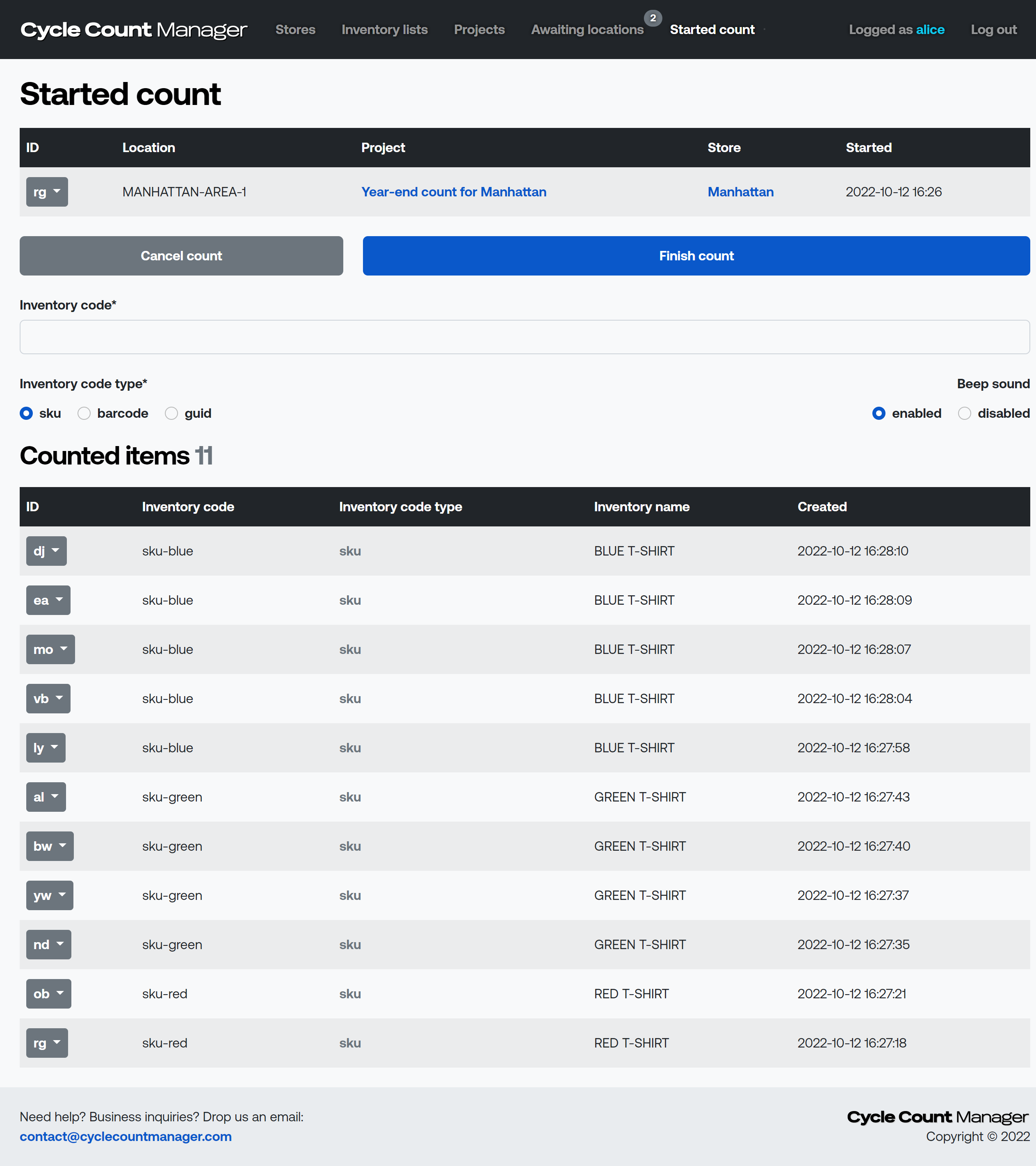 She repeats the above process for all locations in the project. After all locations are counted the project will be finished.
Reconcile the data
When both projects are finished Bob can see stats for found, missing and discovered items as well as overall accuracy per project. It appears that there are some items missing in Brooklyn store.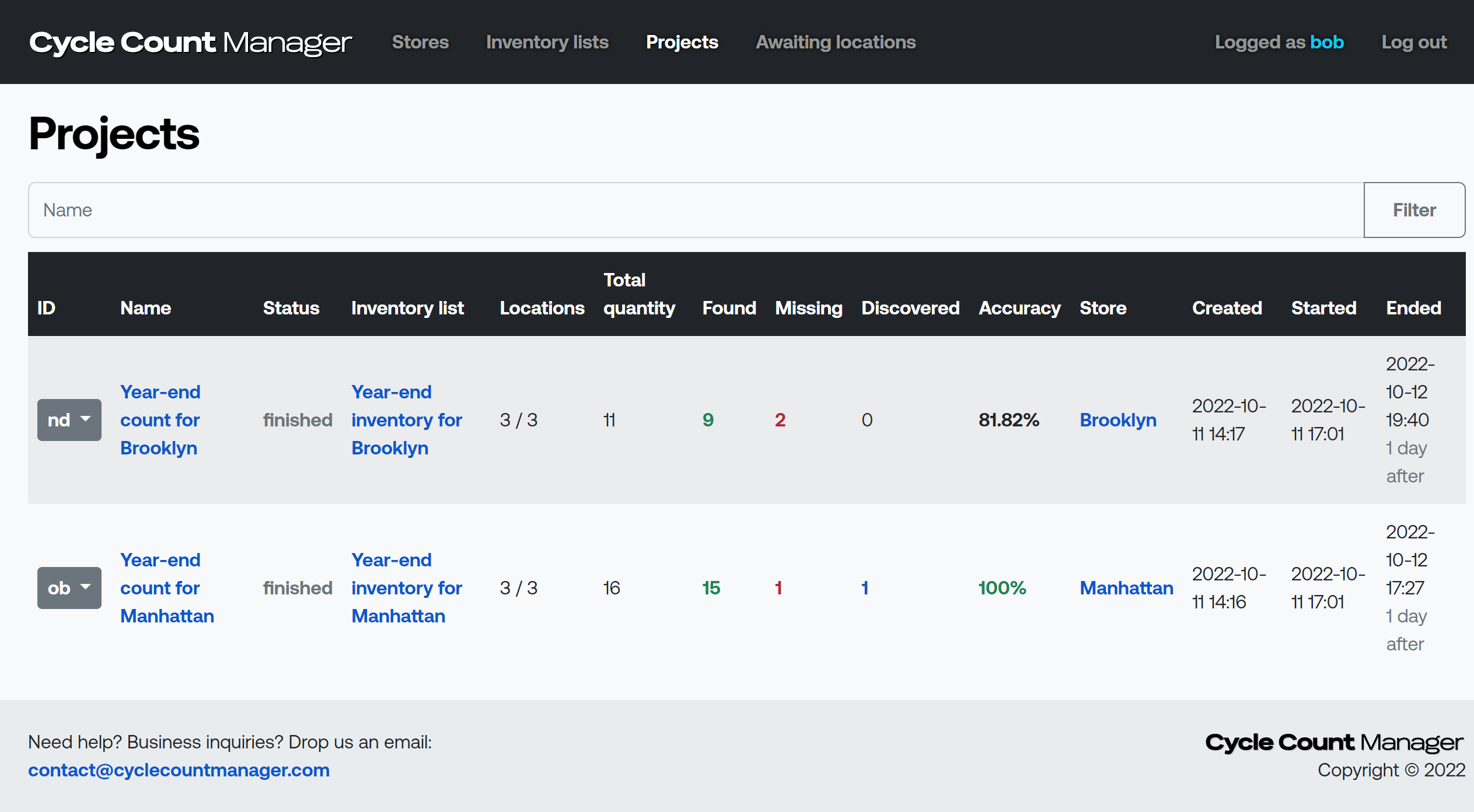 From there Bob can download inventory report CSV file for each project and use this file to reconcile the data in central digital system.

That concludes this quickstart! We hope that it gave You overall grasp of Cycle Count Manager. Start counting your inventory with us now!